Senior Activity Centers
View our Senior Activity Center Map >
The goal of the Senior Center is to help senior Arkansans remain healthy, active, independent and contributing members of the community as long as possible. There are evidence-based health and wellness programs to help seniors age successfully. Persons are transported either in groups or individually as the need arises. Transportation is provided to and from the center, also for medical and shopping needs. Home Delivered Meals are delivered to the homes of frail or disabled elderly persons who are unable to go to the senior center and who cannot prepare nutritious meals for themselves. Congregate hot, nutritious meals are served at the centers daily. Nutrition education programs are regularly scheduled as an integral part of the service.
---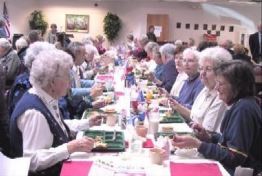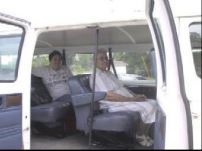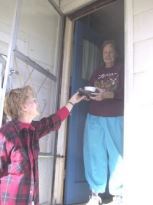 Senior Centers are a great place for seniors to meet new friends, renew old acquaintances, have a hot nutritious lunch, or join in exercise, computer, and other classes. Enjoy dancing, pool, bingo, quilting, card games, or a quiet afternoon putting a puzzle together.
The centers also provide:
Regularly scheduled transportation for
seniors who no longer drive
Home-delivered meals for the frail elderly
The Area Agency on Aging of Northwest Arkansas contracts with other agencies to provide senior center services.
These partnering agencies include:
Area Agency on Aging of Northwest Arkansas
Baxter, Boone, Marion, Newton, Searcy Counties, Washington County- Director of Senior Center Services, Angie Dunlap
1510 Rock Springs Road
PO Box 1795
Harrison, AR 72602
(870) 741-1144
Fax: (870) 741-6214
Email


Our Healthy Communities, Inc.
Benton, Carroll and Madison Counties - Executive Director, Susan Moore
506 East Spruce
P.O. Box 778
Rogers, AR 72757-0778
(479) 636-7301
Fax: (479) 636-7312
Email
www.ohcnwa.org


Senior Activity Centers listed by county:
Baxter County

Benton County

Boone County

Carroll County

Madison County

Marion County

Newton County
Searcy County
Washington County
Aging Services Program (Elderly Nutrition):
Arkansas will receive additional funds through the federal stimulus package to administer a range of aging services programs including Congregate Nutrition Services and Home-Delivered Nutrition Services – Meals on Wheels Provider. The Department of Human Services Division of Aging and Adult Services will receive the recovery monies allocated to Arkansas to enhance these programs at the local level.