White River Senior Complex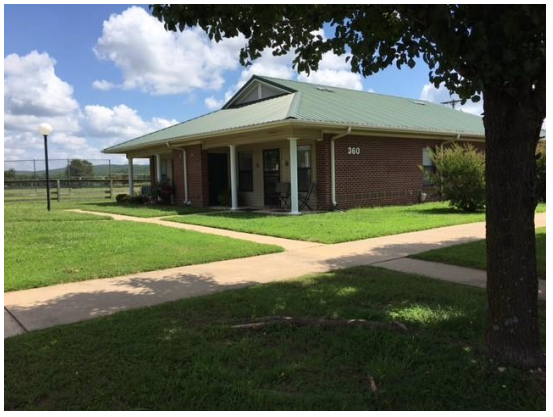 Property Contact:
Tonya Snell
Office Phone:
(479) 643-3536
Additional Info:
Click here to download an application for housing. 


Hours: Monday - Friday, 9:00 am - 1:00 pm
White River is a housing development with 20 apartments for low-income seniors in Elkins, Arkansas. Designed with seniors in mind, the complex is nestled in a quiet neighborhood behind city hall and adjacent to the community center. The complex features 1-bedroom, energy-efficient apartments complete with range, refrigerator, emergency signaling device, grab bars in the bathroom and washer/dryer connections. A community building houses the manager's office, a club room, and laundry facilities for use by residents.
Residents are assisted with rent by funding through the Department of Housing and Urban Development. To qualify, the head of household must be 62 years of age or older and have an annual gross income of no more than $24,500 for one person or $28,000 for two people. Applications may be completed online. Additional information regarding apartment rental and applications may be obtained by calling the housing manager at (479) 643-3536, by email, or call the Area Agency on Aging of Northwest Arkansas at (870) 741-1144, toll free at (800) 432-9721, or TDD at (870) 741-1346.
White River does not discriminate on the basis of disability status in the admission or access to, or treatment or employment in its federally assisted programs and activities.