Willowbrook Senior Complex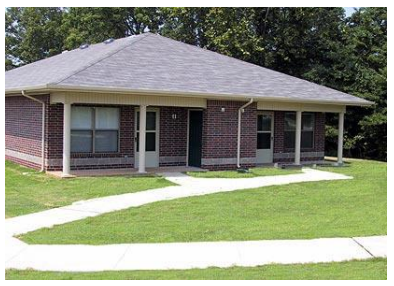 Address:
1210 Willowbrook Road
Property Contact:
Katie Bell
Office Phone:
(870) 425-6433
Additional Info:
Click here to download an application for housing.


Click here to download the waiting list policy.
Click here to download the HUD 92006 form.
Click here to download the Tenant Selection policy.
Hours: Monday - Friday, 9:00 am - 1:00 pm
Willowbrook is a housing development with twenty-six apartments in Mountain Home, Arkansas, for low-income seniors. Designed with seniors in mind, the complex is nestled in a quiet neighborhood in Mountain Home and features one-bedroom, energy-efficient apartments complete with range, refrigerator, emergency signaling device, ceiling fans and grab bars in the bathroom. A community building houses the manager's office, a club room (available for use by residents) and laundry facilities.
Residents are assisted with the rent by funding through the Department of Housing and Urban Development. To qualify, the head of household must be 62 years of age or older with an annual gross income of no more than $18,400 for one person, or $21,000 for two people. Applications may be completed online. Additional information regarding apartment rental and applications may be obtained by calling the housing manager at (870) 425-6433, or email. You may also call the Area Agency on Aging of Northwest Arkansas at (870) 741-1144, toll free at (800) 432-9721, or TDD at (870) 741-1346.
Willowbrook does not discriminate on the basis of disability status in the admission or access to, or treatment or employment in, our federally assisted programs and activities. If you are disabled and would like to request an accommodation or if you have difficulty understanding English, please request our assistance and we will ensure that you are provided with meaningful access based on your individual needs. Federal civil rights laws addressing fair housing prohibit discrimination against applicants or tenants based on one or more of the following classifications: race, color, national origin, sexual orientation, gender identification, disability, religion, and familial status.